Carol Head: Leader for a New Era (Part One)
Hillary Johnson
"When I stand back and look at CFSAC—and I am just stating fact—we work very hard. But what percentage of our recommendations (to the Assistant Secretary of Health) in the last three years—from 2014 to 2016 have been implemented? Anyone want to guess? Seven percent. I hold this duality in my head: CFSAC is the most critical entity in the Federal government for M.E. Yet, our failure rate is 93 percent. The structure we've used for 15 years is simply failing." - Carol Head, President, Solve ME/CFS Initiative
‍
‍
On Jan 12 during the last meeting of the CFSAC Committee in Washington, D.C. before the high-drama change of presidential administrations, Carol Head delivered a call to action to members of the often world-weary committee. Her frank plea to her colleagues could be characterized as "The Seven Percent Manifesto." She spoke about the power the committee could assume given the vacuum of leadership at the federal level. CFSAC was the only entity positioned to do more to force the federal government to do right by M.E. sufferers, she said. She also placed the M.E. epidemic in the category of a public health crisis akin to the AIDS epidemic of 2.5 decades ago, insisting it required equivalent urgency. "This is a public health crisis," she said, a comment she would make repeatedly during the next two days as if it could not be said enough. She added that although alarming epidemics routinely arise, such as Zika, the government takes immediate action. In contrast, Head said, the M.E. epidemic was like the "frog boiling in the pot," a metaphor for the failure to realize danger until it is too late.


‍
Using the oft-cited 250,000 estimate, Head noted that the number of "severe" M.E. sufferers was equivalent to the populations of Toledo, Ohio or St. Petersburg, Florida. "Imagine the uproar," she posited, if the American people knew the entire city of Toledo was afflicted with a disease that rendered them as sick as severe M.E. sufferers? She pointed out that in the U.S. there were "fewer than twelve clinical specialists practicing nationwide" despite the fact that M.E. patients have the lowest "quality of life scores for any illness measured."
"We know right is on our side—we know the federal government must take care of these people…(But) We ain't getting' it done. If any other government entity had a 93 percent failure record, it would be shut down."
She suggested that additional agencies be brought on board to CFSAC, including Medicare, Medicaid and the Office of Civil Rights. She proposed that the incoming NIH director, unknown as of now, "...publicly acknowledge the public health crisis of ME/CFS," something that has never been done, no doubt because it would imply the disease is occurring in epidemic form, the third rail of M.E. politics.
"I hope to jolt us," Head concluded. "We are IT! We are the people who have the power and the ability to make this work. There is no central federal leadership, no central federal coordinating plan for this disease…You are standing outside a burning building and do you rush in and save the children or not?"
‍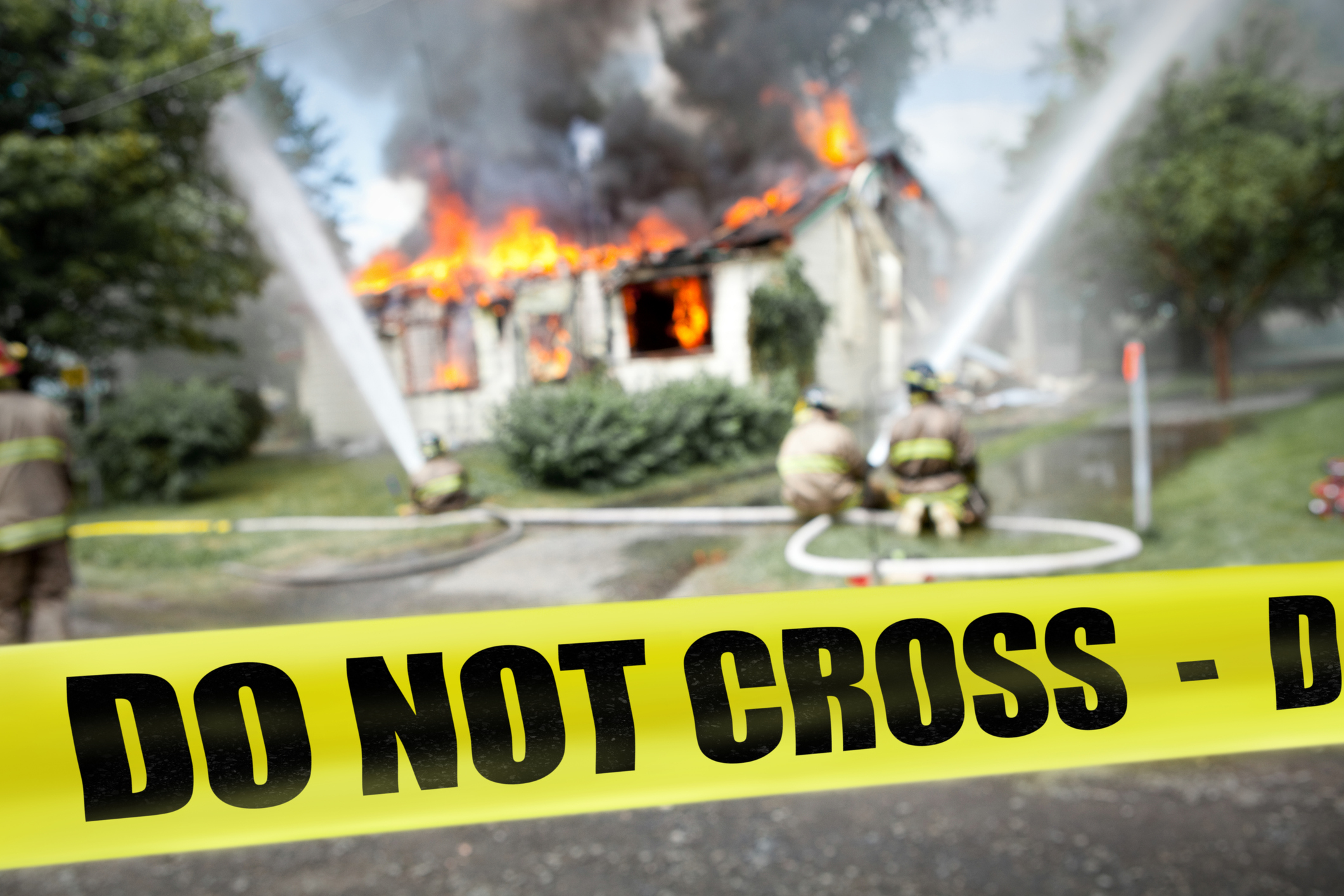 ‍
The history of this committee has been long and dismal, no question. As I asked years ago, what other committee for a specific disease in Washington, D.C. must keep a Kleenex box next to the microphone people use for public comment? Those who contribute precious time and energy to make the committee better, researchers and doctors like Stanford's Jose Montoya and New York City's Sue Levine, deserve kudos, as Head acknowledged.
Carol Head is a relatively new voice in the M.E. cosmos of the last several decades, but it seems to me hers is among the most urgent and creative voices to enter the fray on the advocacy side. She brings an interesting, fresh energy to the committee. Although primarily focused on research, her organization is also using novel and powerful language and methods to upend the lethargy that has attended M.E. since the 1980s when it emerged as an epidemic disease.
Who is Carol Head? An in-depth look in two parts...
‍
Tangled up in Blue
The Eighties was a shocking, revelatory decade for the newly stricken. Patients could hardly have been more isolated or universally ridiculed; most were too ill to work or even walk yet were dismissed as crazy by the same doctors who embraced AIDS. Friends fell away, jobs and careers ended. Carol Head, president since November 2013 of the Solve ME/CFS initiative, was among that unfortunate group. Perhaps ironically, she has distinct memories of the excitement she felt whenever a four-page stapled news sheet called the CFIDS Chronicle arrived in the late 1980s—ironic because Solve ME/CFS is the retooled, jet-propelled, so-far unmarred version of the old CFIDS Association of America, which began in Charlotte, N.C in 1987 and launched the Chronicle.
The newsletter was amateurish but it was also passionate and, forgive the Dylanism, "Every word of it rang true." Its circulation grew mostly by word of mouth and its skeleton staff added a couple of pages here, a few more pages there, until by the early 1990s it was a stapled magazine-style publication rich with articles and news, helpful advice and bad but easily-forgiven poetry. For Head, in her early thirties and terribly ill with M.E., the missive from Charlotte was a life raft, just as it was for a rapidly expanding affinity group of others who, like Head, were struggling to keep their chin above water as they bobbed in a sea of confusion and mind-blowing illness. Perhaps the Chronicle's most powerful gift was simply informing the afflicted that other people, too, were suffering from the same monstrous, consuming disease.
A Phi Beta Kappa graduate of the all-women's Wellesley college in Boston, Head had just received her degree from Stanford University's Graduate School of Business and was, she says during a recent interview with Eye View Exclusives, "…ready to take on the world, full of fire." And then the nightmare began: she was hit suddenly with possibly the most dreaded if nameless disease of the 1980s aside from AIDS.
"Being absolutely desperate, I tried everything under the sun. I could probably list fifteen things that everyone else has tried, too. By 1988, way pre-Internet, I got this newsletter from a group in North Carolina. It was very affirming."
One senses in conversation that the trauma of those years has stayed with her and is rarely far from the surface. You see it in her open, delicate-featured face when she remembers how she was treated by doctors; you see it as she recounts the stories of patients she hears from today. It's unmistakable when she must stop talking to collect her emotions.
"This was the Eighties," she says. "I had the typical experience. I went to many doctors. None of them believed my symptoms were real and really disparaged me and my situation. It was very disconcerting to be so dismissed. I mean, I'm not accustomed—I'm a pretty strong, capable person, and to be so dismissed and brushed away was really disconcerting. And certainly, then, living with this disease without any guidance, without any affirmation—it was really humbling. There comes a point, I think, for anyone who has this, who is thoughtful, at some point, they have to come to grips with 'How do I continue a life?' In my instance," she adds, "I didn't have support from my family." She found her support in the man she had met before she fell ill who would, in time, become her husband. "He always believed this was real and I was sick."
She admits she "dodged a bullet" when "[O]ver the course of several years I just slowly got better. I'm one of the very fortunate few who essentially recovered. I've lived a rich, full life, raised two children, was a businesswoman and ran two small companies."
Head could hardly have known during the difficult years that one day she would be president of the Charlotte-based organization, which by the mid-1990s had morphed into the largest patient organization in the nation based on sheer wealth. Her route was less than linear.
Head's Stanford MBA was in non-profit management, an area of expertise that she did not exploit for many years, even after recovering from M.E. to the extent that she could work full time. There were high-interest school loans to be repaid, child expenses to be met. Gradually, however, she began to engage in philanthropic work in support of women and girls, starting with the Los Angeles Women's Foundation, which provides grants to charities serving those groups. She also served on the board of a non-profit in Washington, D.C. that aimed to help the lives of women and girls living in poverty. In the late 1990s, Head founded a charity to tackle extreme poverty globally.
"We have a very rigorous grant review process and have given away millions and millions of dollars to help entrepreneurial projects for the poorest of the poor in developing regions."
By the late 2000s, Head felt she was "at a point in my life where I was looking for something new," something that wasn't entirely about business and profit-making. "My whole life I had said 'well I really need to work for a non-profit—clearly this is where my passion is.'"
Upon the resignation of CFIDS Association leader Kim Kenney McCleary early in 2013, the CFIDS board hired a recruitment firm to conduct a national search for a replacement. The search went on for six months. Head learned of the position at the eleventh hour, after the board had selected a small number of finalists.
"When I heard about this job, I'll tell you, literally, the hair on the back of my neck went up. This was one of those moments in your life you never forget. You can imagine—think of this! I hear about this job, it's running an organization—well, I've run organizations. It's in the non-profit world. And it's for the disease that I thought was going to destroy me! I literally said to the recruiter, 'That's my job! That's my job!'"
After submitting to a demanding vetting process by the organization's board, Head was awarded the presidency of the CFIDS Association of America.
"I don't want to be too 'woo woo' about it, but I feel as though, when you're sick, and you're sick for that long without explanation, there's a little part of me that says, 'Now I know why—so that I could really feel the pain of it and help solve it."
Head was cognizant she was heading into choppy waters, leading an organization that had lost its luster with patients. But her excitement at the prospect of directing the organization far overshadowed concerns about her reception.
"The board certainly mentioned that there was not universal support for the organization," Head says, choosing her words carefully. "I knew it wasn't all rosy and I'm always up for a challenge. And I was so committed to the issue of recognizing that so little progress had been made in this disease. I was going to take this job no matter what they told me! So yeah, I had a clue. But," she continues, "I will say I was taken aback once I was in this position to discover the intensity of (contempt) and to find out how widespread it was."
‍
The Meek Shall Inherit the Earth?
To better appreciate Head, it might be useful to revisit the style of her predecessor as a basis for comparison. By the mid-2000s, the CAA was hemorrhaging support among patients. It's sins were considerable in the opinion of many, perhaps going all the way back to Kim Kenney McCleary's admonition to members in the early 1990s that patients tamp their activist impulses and use their "inside voices," unlike more raucous breast cancer activists who were using their "outside voices." McCleary put patients on notice that their interests would not be served by confronting or making demands of the federal government. (As a footnote, in 2014, the National Cancer Institute spent $528,546,755 on breast cancer research, far more than any other kind, including cancers more common than breast. The sum is also more than 500 times what is spent on M.E.)
A few years later, as the relationship between the CAA and the government grew cozier, CAA became a Centers for Disease Control contractor, accepting $4.5 million to "brand"—as per the contract language—the CDC's invention "chronic fatigue syndrome" into the public consciousness. McCleary hired a fashion photographer who took portraits of a handful of cheerful-looking people, M.E. sufferers all. The photos were printed on seven-foot banners and dubbed collectively "The Faces of CFS." The display rotated through shopping malls for months, letting mall patrons know that people with M.E. actually looked like one-headed normal folk. Unfortunately, they didn't look like M.E. patients; they looked like uber-healthy people who had been photographed by Francesco Scavullo or Richard Avedon.
Compare that effort with Head's attempt to change public perceptions about the disease. With the help of an anonymous donor, Solve ME/CFS created a video ad that appeared on a giant LED screen in New York City's Times Square Plaza. Talk about venue. The 15-second ad ran 5,500 times over a period of three months in 2016 at what might be considered the crossroads of the world. Appearing 3 times per hour, 20 hours a day, an estimated 185,000 people saw the ad. Three photographs used in the ad included an emotionally searing picture of a woman with a nasogastric tube taped to her face, a photograph Head also keeps on her office desk; a bedridden man wearing an eye mask and ear muffs; and a woman adjusting an I.V. pole for a bed-bound patient.
One of the most scandalous actions taken by Head's predecessor had to do with William Reeves, who was for 17 years M.E. principal investigator at CDC. In 1998, McCleary arranged for Reeves to receive federal whistle blower protection after revelations in 1996's Osler's Web about the agency's CFS slush fund were corroborated by the General Accounting Office and the Department of Health and Human Services. Reeves and his colleagues had participated in a system whereby millions of dollars provided by Congress for M.E. research were used by agency scientists for pet projects over a decade. By assuring his protected status within CDC, the CFIDS Association cemented Reeves--a proponent of the psychoneurotic theory--into place as the M.E. principal investigator at the agency for the next 15 years.
Reeves fashioned a career during those years by attacking the published research of scientists working outside the CDC. His own research, conducted with the aid of the CDC's Suzanne Vernon—who eventually became the CFIDS Association's science adviser—culminated in a 2006 announcement that the cause of "CFS" was a "genetic" inability to handle stress combined with childhood abuse, sexual and otherwise. Reeves' star blazed for a 24-hour news cycle during a blitzkrieg of unpleasant headlines, but his scientific reputation never really recovered.
In 2012, the 69-year-old Reeves died suddenly. A few months later, McCleary resigned. The firm hired by the CFIDS board to recruit a new leader had already zeroed in on a few candidates by the time Carol Head even learned of the position.
Thus, as things turned out, it wasn't that Head had big shoes to fill; it was that she had to recast her organization, restoring trust and establishing her bona fides. Her challenges have included proving herself to be someone who was going to advocate for patients at the highest levels of government.
In conversation, Head is not one to focus on the past--she's clearly more interested in the present and moving forward aggressively. As for the old CFIDS Association, she never mentions it. Given her own personal history, she fully grasps that every day with this disease is one day too much. She doesn't want to think about setting dates that are years in the future for meeting goals. There is an urgency about her. When she took the job, she says, she already "...knew what I wanted to do and where I wanted to go."